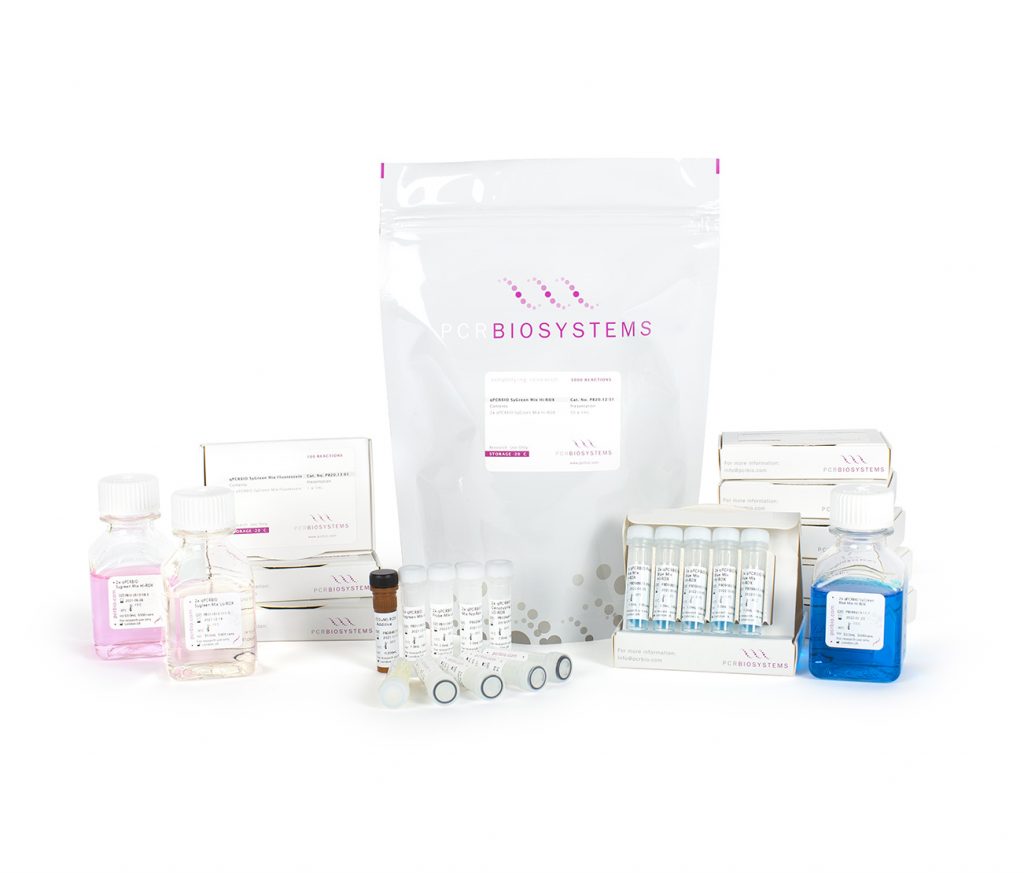 Diagnostic qPCR
Real-time PCR (qPCR) is a well-established method for the detection, quantification and genotyping of DNA in diagnostic applications from food to health and agriculture. Compared to often laborious immune-diagnostic methods, real-time PCR is a faster, more robust and sensitive method.
Real-time PCR allows high throughput evaluation of samples at a low cost. As the technology continues to develop, PCR will remain at the forefront of diagnostics and will aid in the movement towards precision medicine in the future. A challenge of using real-time PCR in diagnostic applications is that the samples can require preparation so that inorganic substances present in the sample do not inhibit the PCR. All of our real-time PCR mixes are resistant to inhibitors due to our optimised buffer chemistry, meaning consistent and reliable results each time, even under difficult conditions.
Our antibody-mediated hot start technology prevents non-specific reactions and primer dimer formation at room temperature making our real-time mixes the optimal choice as a component of a diagnostic kit or in a high throughput diagnostic lab. We have strict quality control procedures meaning we provide batch to batch consistency, and we are ISO 13485:2016 certified, meaning all our products are fully traceable. We provide the flexibility to tailor our products to your diagnostic qPCR needs.