Lyophilised and Air-Dried Assays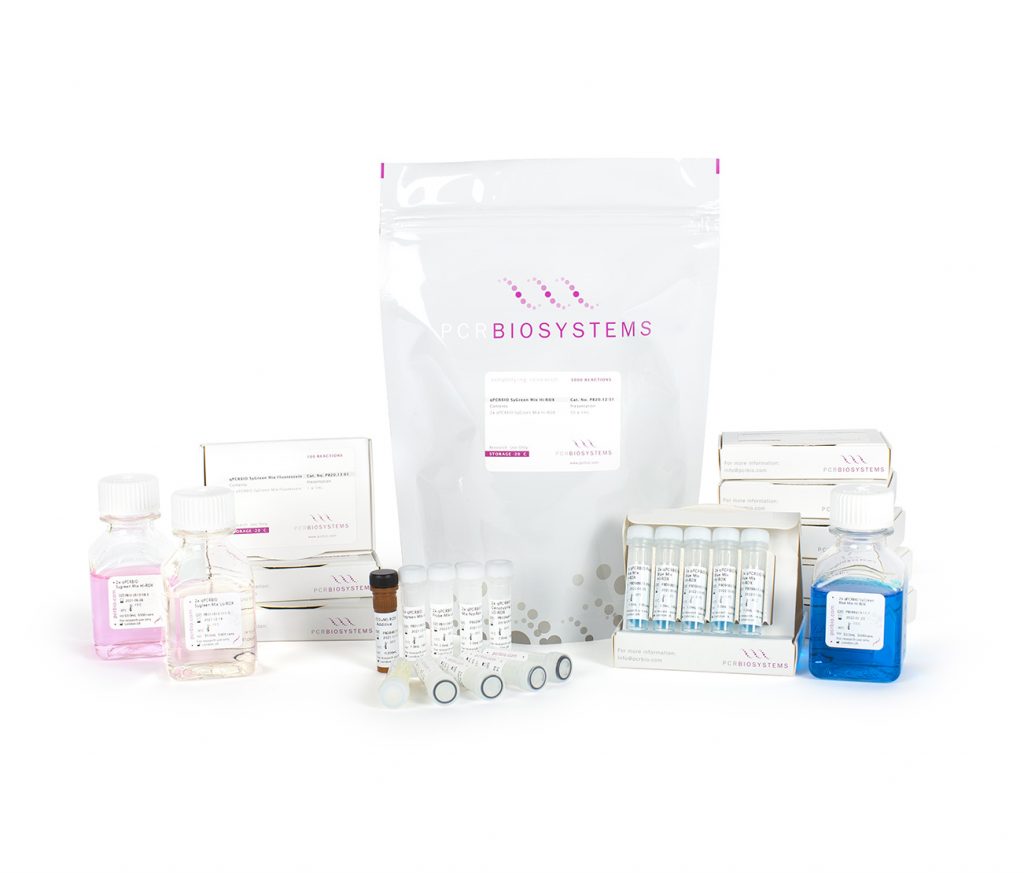 Lyophilised and Air-Dried Assay Development
The development of molecular diagnostic tests is increasingly moving towards lyophilised (freeze-dried) and air-dried formats as these offer several advantages and cost savings.
Whereas traditional 'wet' reagent formulations require cold storage, dry formats circumvent the need for cold chain and instead allow for ambient shipping and storage, together with increased versatility in sample input volume.
Lyophilisation is an in-demand option but can be a challenging process not least because traditional 'wet' reagent mixes cannot be freeze-dried due to the lyophilisation-incompatible compounds that they contain, such as glycerol. To help overcome this hurdle, we've developed our lyo-ready mixes to include a glycerol-free 4x qPCR mix, and a blend of excipients to preserve the mixture throughout the drying process.
Air-drying is an alternative option and can provide a simpler route to dried assay development, particularly when the specialised equipment and deep technical expertise associated with lyophilisation are out of reach.
Whatever your method, our dryable reagents offer the same high performance after drying as our traditional qPCR and RT-qPCR reagents and are ideal for the development of dried diagnostic tests.
Air-Dryable Probe 1-Step Mix
Air-Dryable Probe 1-Step Mix is a powerful, complete mix suitable for universal probe-based, 1-Step RT-qPCR for detection of DNA and RNA.
View products
Lyo-Ready Probe Mix and Probe 1-Step Kit
Lyo-Ready Probe 1-Step Kit is a lyophilisable 1-Step RT-qPCR kit designed for ultra-sensitive detection of viral RNA sequences. Specially formulated with a blend of excipients, the kit is ideal for the development of molecular diagnostic assays that require room temperature storage. 
View products